Capgemini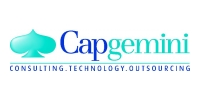 Capgemini, one of the world's foremost providers of consulting, technology and outsourcing services, enables its clients to transform and perform through technologies. Capgemini provides its clients with insights and capabilities that boost their freedom to achieve superior results through a unique way of working, the Collaborative Business ExperienceTM.
Capgemini has created the Drupal Factory within its Portal & ECM capabilities to be dedicated to the design, build and run of Drupal based systems integrated in global information system.
The Group Capgemini relies on its global delivery model called Rightshore®, which aims to get the right balance of the best talent from multiple locations, working as one team to create and deliver the optimum solution for clients. The Drupal Factory is thereof located in Toulouse and belongs to the Accelerated Development Center. With a capability of more than 50 designers, architects, developers and themers, the Drupal Factory has been able to deliver on time and above expectation several critical projects like the corporate and commerce multi-lingual web site of the Toulouse-Blagnac Airport (3rd French Airport) or the whole Knowledge Management 2.0 social site of Capgemini (92,000 users). The Drupal Factory has been also providing support and expertise for major French customers like CNES, Tisséo, DSNA or France24. The Drupal Factory has been increasing its contribution to the community with Drupal.org Paris Sprint or DrupalCon Paris 2009, as well as code and translation submission.
Present in more than 30 countries, Capgemini reported 2008 global revenues of EUR 8.7 billion and employs over 92,000 people worldwide.
More information is available at
Job offers :
Sorry no job offers at the moment.