The venue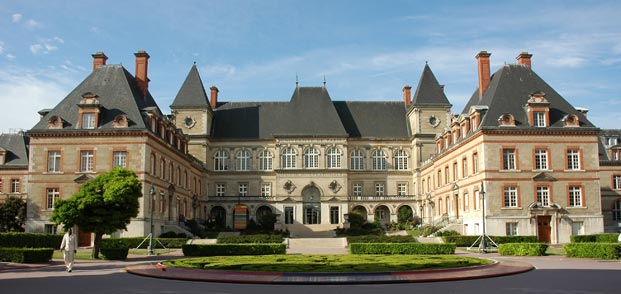 The venue selected for the Paris DrupalCon is the prestigious Maison Internationale - the main building of the Cité Internationale Universitaire de Paris (CIUP). Set in beautiful open parkland the Maison Internationale - a building which exemplifies early 20th century Parisian architecture - provides all of the technology required by a DrupalCon and much else besides.
Since the Maison Internationale allows us to host a conference of up to 800 people we expect the CIUP to become a real little Drupal Village for 4 days. The venue is only 150 metres away from the Cité Universitaire RER station which connects the CIUP to Paris city centre with a 15 minutes overland train ride.
The Maison Internationale is surrounded by two parks: the park of the CIUP and the park Montsouris, one of the most charming parks in Paris.
The conference will be held in the Honnorat and Adenauer halls and in two theatres. Nine of the remaining halls will used BOF rooms, quiet dev havens and private meeting rooms.
Lest we forget: the venue and the huge lawn are fully covered by Wi-Fi, and we'll be hooked up directly to the Renater backbone.