Isobar Carat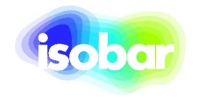 Today, brands need to create situations in which people actively seek to spend time with them.
Time to search, to explore, to learn, to share, to question, to play and to buy.
Isobar creates this time.
As a worldwide network of full service digital agencies, Isobar is present in 32 countries.
In France, Isobar is constituted of 9 agencies, each one leader on its specialty : search, social marketing, webdesign, ecommerce & technologies, marketing services, contents, CRM, mobile & space buying.
Thanks to these expertise, we create global communication dispositive, by associating online creative contents, with offline and advert ones to media or hors media.
Because we know how important the right combination between Branding and ROI is to our clients, we strongly work with it in mind...
And it works : Isobar is the agency of the biggest digital announcers, such as SFR, Heineken, VirginMega, Pizza Hut, Nokia, Mercedes, Johnson & Johnson, Fanta, Sprite …
Job offers :
Sorry no job offers at the moment.