Development Seed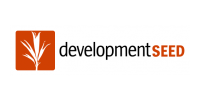 Development Seed is a communications strategy and development shop. We create tools to help organizations better communicate. Working primarily in the international development sector, we've mapped food security operations on the ground in Africa, deployed decentralized data collection tools to monitor bird flu response capacity in Southeast Asia, and developed the intranet at the World Bank used by their geographically disperse communications team of nearly 1,000 people.
When we are not consulting, we are investing in our communications products. Our news tracker Managing News and our intranet package 8trees are used for purposes ranging from monitoring and coordinating swine flu response to helping public relations firms keep their corporate clients looking great.
Get to know the team: http://developmentseed.org/team
And start using our code: http://code.developmentseed.org
Job offers :
Sorry no job offers at the moment.