Trellon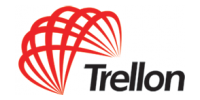 Trellon is an Internet strategy and development firm specializing in delivering Drupal solutions. Since 2004, we have been delivering web portals, integrated CRM systems, widgets, social networking applications, and strategy and strategic consulting services for a variety of clients in the non-profit, NGO, political and business sectors. We chiefly focus on building online communities, CRM / eCRM systems, social networks, online systems for traditional print publications, e-commerce solutions, and specialized 'niche' applications. Over the years, we have delivered over 200 projects for clients and are still going strong. We have built a reputation for being able to deliver robust solutions on tight timeframes, and are considered one of the 'heavy lifters' of the open source world.
Trellon is a virtual company, drawing from an elite pool of talent independent of geography. We have a tradition of giving back to the communities we serve, have devote over 10% of company development time to building out the Drupal and CiviCRM platforms (along with other FOSS projects). By dealing with us, clients know that they are receiving expert insight into their business issues and the most sophisticated solutions available, delivered by friendly, knowledgeable people capable of understanding 'the bigger picture' and ensuring their projects are seen through to completion.
Job offers :
Sorry no job offers at the moment.