Mark Boulton Design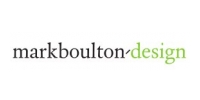 Mark Boulton Design is a small design studio based near Cardiff, UK, led by Mark Boulton.
Formed in 2006 by Mark Boulton, Mark Boulton Design has a simple strategy; we aim to produce beautiful, simple solutions to our clients problems.
Be it a website, a brand, a brochure or publication, we have the combined expertise to provide them with a solution that will stand out in the marketplace.
Where Mark Boulton Design stands out in the crowd is our expertise in bringing traditional graphic design to the modern web. Understanding the modern web is only part of the solution; to provide an appropriate solution with longevity requires an understanding of where the modern web came from. We've melded traditional design practice with modern web development to provide our clients with simple solutions to some of the most complex visual problems the web has to offer.
As well as Acquia, our clients include ESPN, Warner Brothers and the BBC.
Job offers :
Sorry no job offers at the moment.