Dutch Open Projects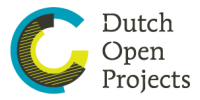 Dutch Open Projects (DOP) is a "pur sang" OpenSource Development shop based in the central part of the Netherlands. With our 30+ staff we deliver our state of the art websites mainly based on Drupal and Joomla! Our customers with needs for specific (business) applications are serviced with the php framework Symfony.
In our 6+ years of existence we have serviced a variety of customers from newspapers and broadcasters to local and central government organizations. Recent work of us can be seen at www.rnw.nl and www.manbijthond.nl and more high volume sites based on Drupal are on the brink of release.
Open Source is the name of the game in our vision. Therefore we contribute to a number of projects and frequently organize bootcamps and other gettogethers in our inspiring environment at our offices in the forests of Leusden.
We are present at Drupalcon with Bert Boerland, Mike Hens, Sebastiaan Meijer, Maurits Lawende and Rolf van der Krol who all participate in our Drupal projects and can be met at our booth at this Drupalcon.
For more information see also
Job offers :
Sorry no job offers at the moment.