Adyax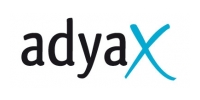 Adyax is a company specialized in open source technologies more precisely in the CMS Drupal. We are one of the European leaders in Europe on Drupal with a team of 40 experts full time dedicated to Drupal.
In less than a year, Adyax has conquered and secured the loyalty of the main Drupal French speaking key accounts and some of the most famous French brands for more than 50 projects on Drupal over the last 12 months.
Since its inception, Adyax has decided to focus on a strong technical expertise and a very high quality in its realization: every day, we try to make the web cleaner and more professional.
Job offers :
Sorry no job offers at the moment.