Acquia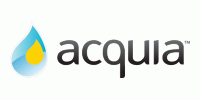 Acquia is a commercial open source software company providing products, services, and technical support for the open source Drupal social publishing system.
As a member of the global Drupal community, Acquia helps accelerate Drupal usage by contributing to the advancement of the core technology and offering products, services and technical support to simplify the deployment and management of Drupal websites.
Job offers :
Sorry no job offers at the moment.