Evolutis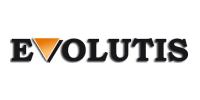 Created in February 2001, Evolutis has specialized in all the Open Source technologies over the years : Java/JEE, PHP, MySQL, PostgreSQL, Linux, OpenLDAP, …
Our jobs are based on 4 skills domains:
Consulting
Audit
Software engineering
Open Source training

We devote our expertise to the service of companies or associations in order to support them in the setting up or the migration of their information system toward new technologies.
We are located in Rhône-Alpes and Ile de France regions.
Evolutis has also developed his know-how around management programs/ software such as :
Intranet, Extranet, Groupware, GED, ERP, CRM, SIRH.

For many years, Evolutis has established strong links with his network partners from Paris and Grenoble/Lyon areas. From this collaboration, many projects have been created of which the success is greeted with final customers as various as large multinationals and small local industries.
Thanks to the fact that our projects are technically and functionally diverse, our engineers have improved their technical and also developed their ability to listen to the customers and manage a project in order to guarantee a result which comes up to the user's expectations.

That's how we tackle very different profession rules like the management of all the spare part of the concessionary company PSA network, of all the TDF's Intranet Purchase or of the whole CMDC's data.

In order to deal in the best way with the new constraints linked with the Web 2.0 and the establishment of innovative Internet website, Evolutis has decided to create a field dedicated : e-nuksuk. This creation coincide with DrupalCOn Paris 2009 event for which Evolutis has decided to be involved being Sponsor Gold. E-nuksuk support his customers in the creation of their web identity. We create graphics, ergonomics, content and medium, and install all in order to form a unique and homogeneous whole. From this perspective, we have created a team of programmers and web-designers of whom the skills are based on the CMS Drupal.

The customer's autonomy is guaranteed by the internal teams skills growth during the setting up of their Internet website. This training is provided by Evolutis which is a training organization certified and experienced around the Open Source technologies and more particularly Drupal.
Job offers :
Sorry no job offers at the moment.