Breek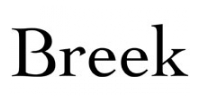 We are specialized in web architecture and project management with CMS such as eZ Publish, Wordpress and Drupal. Some of our latest missions include:
La Poste
More than 50 sites built with Drupal (and several with Wordpress) including sites and newsletter generators for 130,000 readers.
Naturalglam.com
One of the very first french Übercart project (it was the 0.8 release!). Who said you can't be hardseller and glamorous?
01informatique.fr
Project management for the leading IT newspaper. Alas, when the CMS choice came, there were not enough Drupal experts so... eZ PUblish win, bravo!
Micromania
We are proud to have revemped this huge web site (big trafic, big sales...) after an international benchmark. Now gamers are more addicted than ever.
ajouteraupanier.com
A specialized web 2.0 service for serial shoppers or just curious ones. Just try it, you won't leave it!
We are real people aiming to live good and enjoy life:
Jérémy, Drupal addicted since the 4.x version,
Stéphane, Mr talk then test it with Selenium,
Vincent, a designer for whom accessibility is not vain.
Job offers :
Sorry no job offers at the moment.