Chapter Three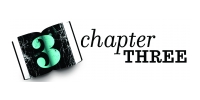 Chapter Three was founded in San Francisco in 2006 by Zack Rosen, Josh Koenig, and Matt Cheney, three friends with a shared interest in social change, mutual expertise in open-source technology, and a strong belief in the wealth of networks.
Since then we've worked with tech industry leaders like Intel and Sun Microsystems, enterprising non-profits like Kiva and The Institute For The Future, and even government agencies like PBS and NASA. We believe that the critical component of online success isn't in technology – good tech is a given; mandatory, but by now largely assumed – but rather in people, in practices, and in the right kind of operation. And we believe, wherever possible, that we should walk our talk. So we invite you to get to know our team, and learn a bit more about what makes Chapter Three tick.
Job offers :
Sorry no job offers at the moment.