IDEIA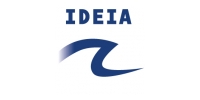 IDEIA company was created in 2 000. It is specialized in the open source environment and has built up an important R&D activity ever since.
Its 30 co-workers intervene in one of the following 3 professions:
Consulting
Development and maintenance in open source environment
Integration of "free/open source" solutions based mainly on ECM (Enterprise Content Management) ones.

IDEIA has developed an important expertise on various CMS such as Drupal.
Job offers :
Sorry no job offers at the moment.