Santex Group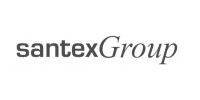 At Santex Group, we develop technologies to help people and businesses throughout the world transform their vision into reality. This is our mission. Everything we do reflects this mission and the values to make it possible.
Founded in 1999, with offices in the US, South America and Europe, we serve more than 100 clients around the world. Our experience in developing long-term and meaningful relationships with our clients, and the application of emerging technologies allows us to create a lasting competitive advantage for every client we work with.
Our sister company, Santex America S.A, is the largest and most experienced Drupal development company in South America with over 15 Drupal developers in-house.
If you are looking for a solid partner to support your Drupal development, please reach out to us at the DrupalCon in Paris to explore a potential business relationship together. We look forward to seeing you there!
Job offers :
Sorry no job offers at the moment.