pjduvivier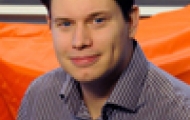 I am the head of the webfactory at Edipresse SA. the WebFactory is the technical cell which produce our swiss's website. We manage 190'000 unique visitor by day with a large bunch of website. We produced 11 webiste under Drupal 5 and 6.
Up to three words that describe you:
Head of WebFactory at Edipresse SA.