Agence Karismatik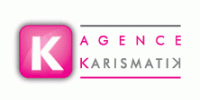 KARISMATIK est une agence de production technique web, spécialisée dans les solutions open source PHP MySQL. Karismatik est Implantée à Paris et Tunis. Notre plateforme de production en Tunisie nous permet d'appliquer des tarifs 30 à 50% plus avantageux que ceux des concurrents français. Nous sommes spécialisés dans les CMS open source en PHP comme Drupal, Joomla, Spip, Wordpress, ...  
KARISMATIK is a web agency specialized in technical developpement. Karismatik is based in Paris and Tunisia. Our team in tunisia allows us to practice rates from 30% to 50% weaker than our competitors. We are specialized in PHP open source CMS such as Drupal, Joomla, Spip, Wordpress, ....
Job offers :
Sorry no job offers at the moment.