Edipresse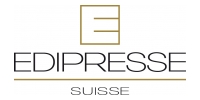 Edipresse is an international media group. Headquartered in Lausanne, Switzerland, Edipresse's main activities are newspaper and magazine publishing, as well as digital media. The Digital and Business Development Department produces 11 websites under Drupal.
These websites have nearly 200 000 unique visitors per day, for a total of 30 million pages viewed per month. Edipresse is also the Swiss's leader on the market of online classifieds with Jobup.ch for jobs, SwissFriends.ch for dating and Homegate.ch for housing.
Job offers :
Sorry no job offers at the moment.