Looforyoo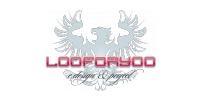 Consulting and strategy in Marketing and Publishing for major accounts is the Looforyoo's core business.This French company controls the whole publishing chain, from SAP database to the printed catalogue...
And among all the Open Source technologies used by Looforyoo, Drupal is undeniably its favourite technologic solution.
Multi Sites, complex workflows, intensive traffic: Looforyoo offers a tailor-made answer thanks to its team of 15 experts at the head office and its network of independent consultants all around the world.
One of the biggest brand names of the French mass marketing industry entrusts the realisation, updating every 24 hours and maintenance of his website to Looforyoo since 2008.
And so do several European or International companies of the tourism and the distance selling industries, as well for the print as for the web.
Job offers :
Sorry no job offers at the moment.