dahacouk
Profile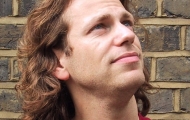 I am co-presenting Using Drupal for Media Asset/Content Management, Semantic Syndication/Promotion and Commerce with Stéphane Corlosquet and Darren Mothersele.
I am also interested in submitting BoFs for:
Drupal for Media
Non-unique display names for Drupal
If you are interested then skype me on dahacouk.
Daniel Harris is an entrepreneur and Internet content expert. Daniel is currently leading an initiative, which he founded in 1999, to promote an open content marketplace for the Internet, called Kendra. The aim is to drive interoperability between and within every link in the content value chain - to enable any device or application to browse, search and purchase content from any content catalogue, seamlessly - driving increased revenue to content owners and a more pleasurable buying experience for consumers.
Daniel has worked extensively in the UK Internet industry. In 1996, Daniel co-founded Cerbernet and served as CEO till late 1998. Under his watchful eye Cerbernet grew to become the UK's leading independent broadband Internet Service Provider. Cerbernet was acquired for over 4M GBP by First Telecom early in 2000 - at the height of the dotcom bubble. Daniel then worked for Atlantic Telecom as their Content Delivery Adviser till early 2001.
In 1994 Daniel co-founded Cerberus, whose CDJ (Cerberus Digital Jukebox) was the first system for copyright protected Internet-based music distribution. Drawing on video broadcast experience, Daniel specified MPEG compression, encryption and distribution technologies for the CDJ. The CDJ went on to influence a whole generation of online music stores.
Daniel is a keen environmentalist. He is CEO and owner of Freewheelers - the international lift share website, matching passengers to car drivers, to reduce journey costs and pollution from car travel. Daniel was educated in art and design at London's Camberwell College. He currently resides somewhere on Dartmoor in deepest, darkest Devon, UK.
Up to three words that describe you:
Fun Fun Fun
Drupal nickname:
dahacouk
History
Member for

2 years 4 weeks