OriPekelman
Profile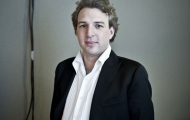 Told you : DrupalCon Paris Yay :)
Currently chief software architect for AF83 a young and vibrant company based in Paris with offices in San-Francisco and Lisbon specialized in community centric web sites Live web applications and mobile applications.
In France, one of the promoters and organizers of Barcamps and other community activites, including the french DrupalCamps.
Though young, AF83 has been called upon by major industry leaders in France (and now some overseas) to realize some very cool sites. Among the a Young talents site for the French Vodaphone subsidiary SFR, an innovative site around the music industry for Universal, an internal innovation management system for CapGemini and SFR, a fashion designers community based shop for les 3 Suisses, widgets for Google, the 2007 french presidential campaign internet tools for the socialist party just to name a few…
AF83 is a multi-tech shop with developments in our own Open Source framework (Turbulences http://turb.ulenc.es), but also Ruby on Rails, Erlang and of course Drupal (Drupal Rocks).
Formerly IT strategist for aSmallWorld.net an exclusive social networking site, Chief of R&D at Internet Patrol specialized in strategic information retrieval on the Internet for the luxury industry and CTO of Omikron Delta LTD specialized in Technical computing software.
Currently helping to drive the Drupal Community in France organizing regular events. Three DrupalCamps, monthly drupal meetups, the Drupal'n'Go Pro Bono Code Sprint, Drupal + Drinks and now the Paris 2009 Drupal Con, in charge of key accounts sponsorship.
Up to three words that describe you:
Social Live Web
Drupal nickname:
OriPekelman
History
Member for

2 years 4 weeks

Blog