timanglade
Profile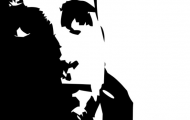 Tim is a Project Director at af83, working on the social and low-fi Web.
He was formerly a consultant for the Nasdaq Stock Market, a freelance Internet escape artist extraordinaire and a Google Summer of Code selectee. He graduated from the National Institute of Sciences in Lyon with a M.S. in Telecommunications and currently sits on the Cap Digital board for Ethics in Information Processing.
He can be found on most IM services and social hideouts under the handle 'timanglade'.
History
Member for

2 years 2 weeks

Blog