ximo
Profile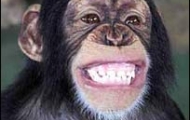 I'm a happy Drupal monkey working for NodeOne in Stockholm.
In the world of computers and Drupal, I'm most interested in usability, front-end fancyness, the semantic web and other emerging web technologies. In the other world, the one that lies beyond my monitor, I spin vinyl, play/watch football (the british variant), create stuff and travel to places without monitors.
Up to three words that describe you:
Happy Drupal monkey!
History
Member for

2 years 4 weeks